Ao Dai Festival V - May 12, 2018
Celebrating Vietnamese American/Canadian Arts and Culture
Fashion by International Áo Dài Designers
Celebrating Vietnamese Arts and Culture
Visions of the next generation of art, design, and culture
The premier of Hội Trùng Dương
Honoring the Past. Creating New Traditions.
The Ao Dai Festival, a multi-dimensional experience celebrating Vietnamese art and culture returns to downtown San Jose, on Saturday, May 12, 2018. Dancers and stilt walkers dressed in the traditional Ao Dai and scores of musicians and drummers ignite the festivities in a spectacular pre-show outdoor ceremony set against a tapestry of colored flags and red silk banners.
The evening dinner-show extravaganza presents "Hội Trùng Dương"
Join us for this exciting event on Saturday, May 12th, 2018. Purchase your tickets at: 

Event sponsorship also available. Read more about the history of the Ao Dai and its significance relative to the Vietnamese culture. The Fairmont San Jose, 170 South Market St., San Jose CA    Location Map
Presenting "Hội Trùng Dương"
"[Ao Dai Festival] is a festival that all should enjoy and support. A truly San Jose experience."
– Ash Kalra, California State Assemblyman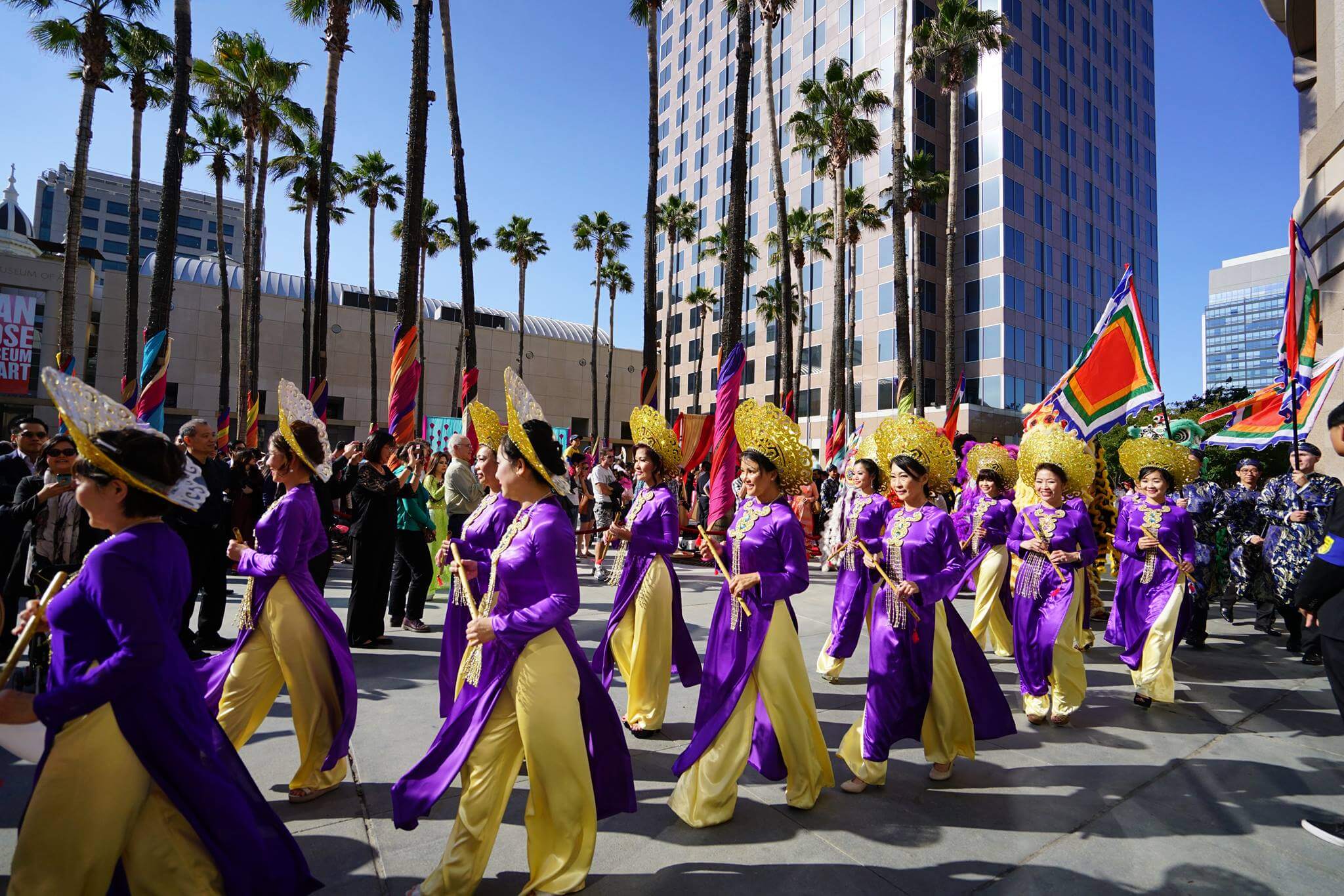 Ao Dai Festival Outdoor Event
(Free to the public)
Lễ Đính Hôn: Witness a traditional Vietnamese Engagement Ceremony featuring traditional Vietnamese music and the lastest fashions of Ao Dai Designers.
The Procession: The Groom and his family presents the bride's family with gifts and riches to ask for her hand in marriage.  These gifts include (Ao Dai designers) luxurious dresses.
Will the beautiful Ao Dai designs be enough to win her hand in marriage?
The outdoor event presents the coming of the two families:

The Festival includes free Outdoor events
Festival Ceremony
Featuring dozens of Ao Dai models, horn players and drummers
Procession of the groom, groomsmen, and his family
Dragon Dance Troupe
Ao Dai stilt walkers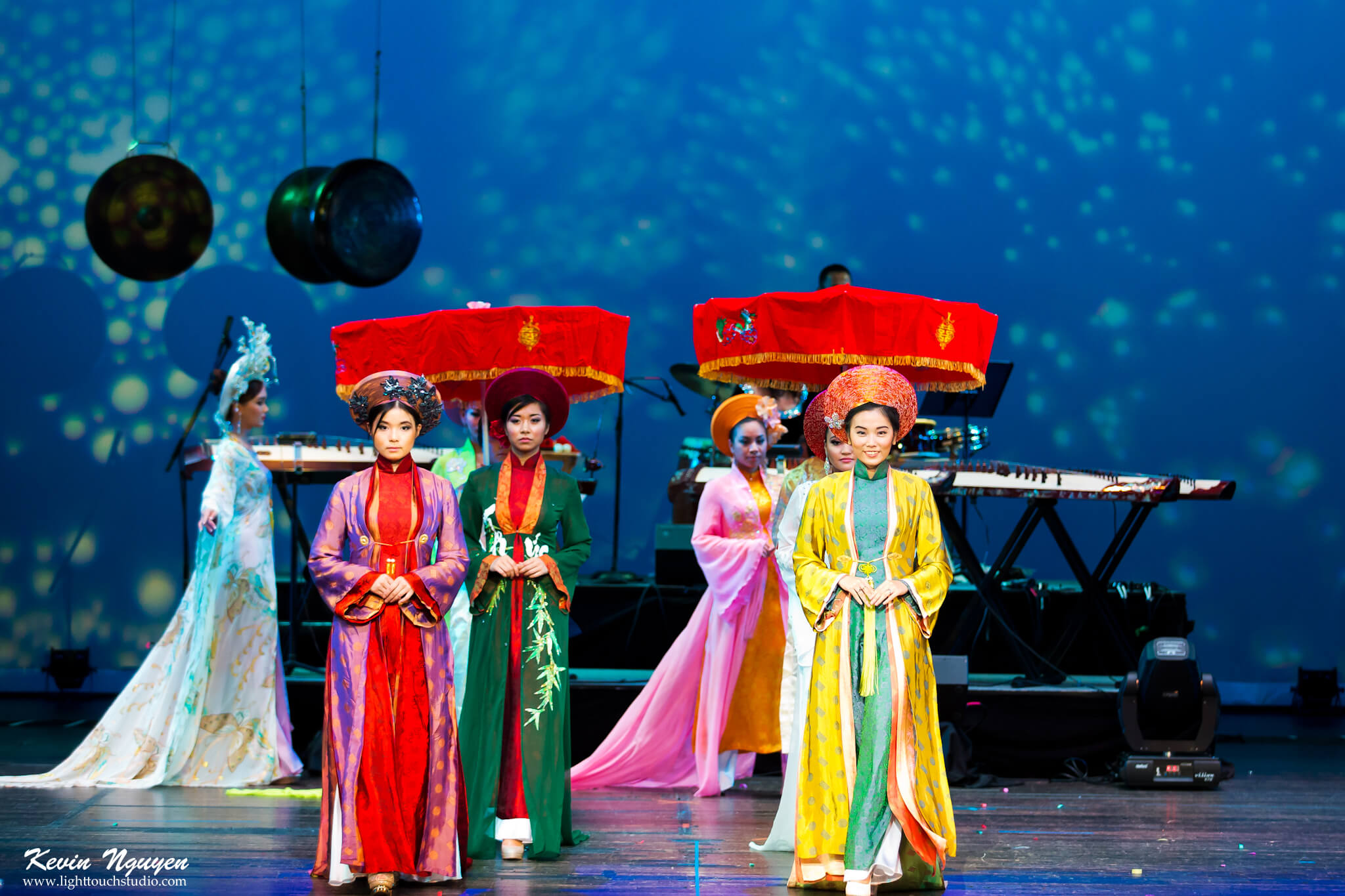 Evening Event
(for ticket holders only)
Cocktail Reception: gourmet wine, hors d'oeuvres, and meeting all of the artists/designers
Designer's Walk
Indoor – Dinner-Show featuring the production of Hội Trùng Dương
Exquisite Ao Dai  International Designers dazzle with exquisite creations from traditional to modern
Humanitarian Awards
Ao Dai Fashion Awards
Live Auction, and more!