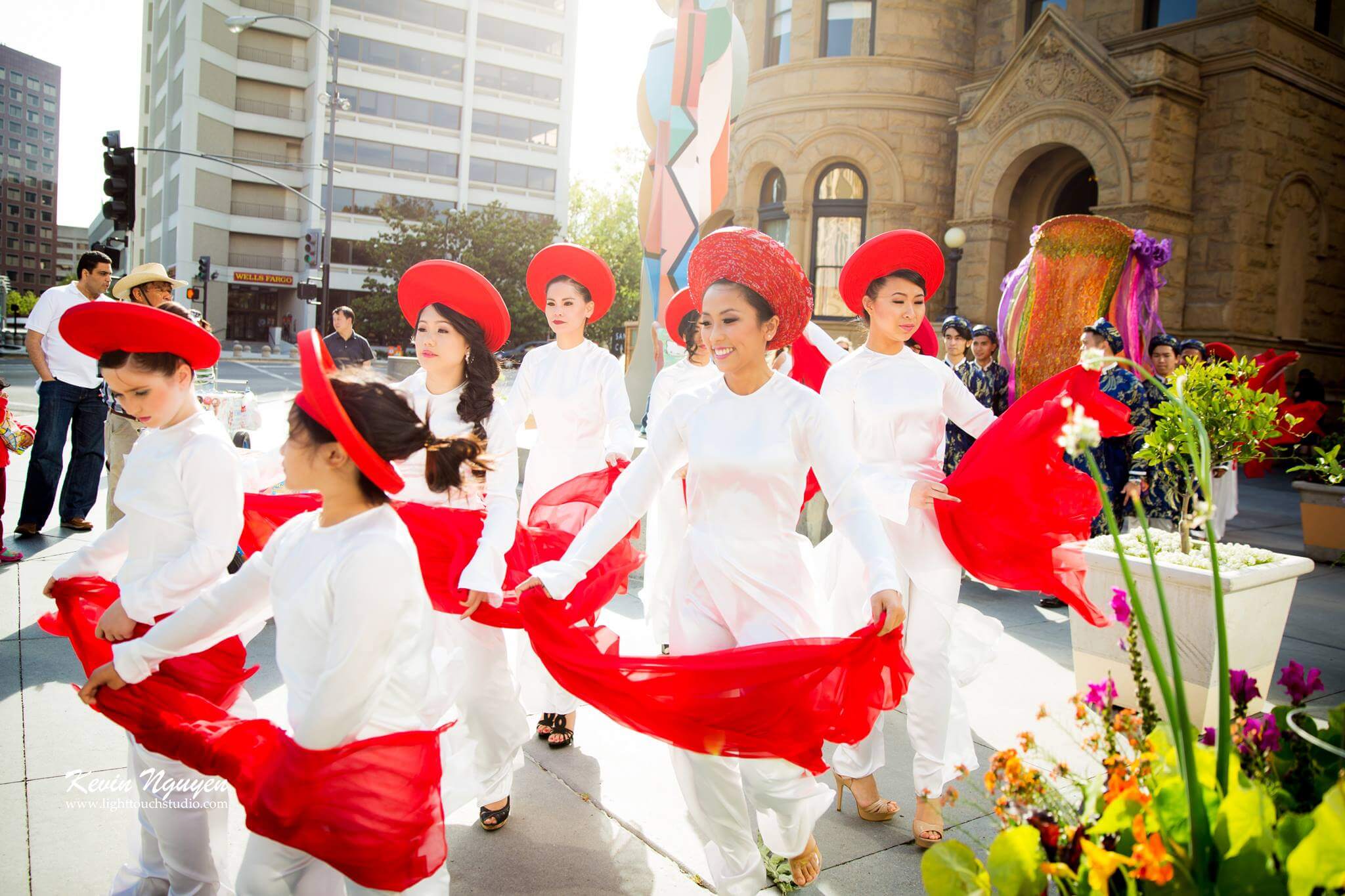 Free Outdoor Opening Ceremony
Circle of Palms, Fairmont Plaza
4:30pm Come early to get good view of the spectacular event
5:00pm Opening Ceremony/Afternoon Program (Free)
Princess Coming-of-Age Celebration: An introduction of the mythological tale of "Sơn Tinh (mountain), Thủy Tinh, (water)" featuring traditional Vietnamese music and the lastest fashions of Ao Dai Designers.
"Sơn Tinh, Thủy Tinh"
As the princess Mỵ Nương has reached the age of marriage, her father, King Hung calls for prospective suitors (Ao Dai designers) to battle for the hand of his daughter.
The designer who can dazzling the princess with the most beautiful Ao Dai will win her heart and become her husband.
The outdoor event presents the first battle in this epic tale.
---
5:30pm Evening Event/Program (Ticket Required)
Fairmont Hotel Foyer (second floor)
Cocktail Reception: Music, gourmet wine, hors d'oeuvres, and meeting the all the artists/designers
Indoor – Dinner-Show featuring the production of Sơn Tinh Thuỷ Tinh
6:30pm Evening Show
A spectacular show with music, theater, fashion and fine cuisine
"Sơn Tinh Thuỷ Tinh" Theater Program
Friends of Hue Foundation presentation
Live Auction
Fashion show with some of the most famous Ao Dai designers in the world
Music directed by Nam Quang Tran with Saigon Chamber Ensemble, The Upbeat Band, and featuring
Bruce Ghent and Kristy Oshiro on Taiko Drums, Masuru Koga on flute and woodwinds, Chiffon Fu on zither, Bui Huu Nhut on Dan Bau, and singers Dieu Linh and Vivian Huynh.
9:30pm End of Show